PRACTICE AREAS
"I know no class of my fellowmen, however just, enlightened, and humane, which can be wisely and safely trusted absolutely with the liberties of any other class."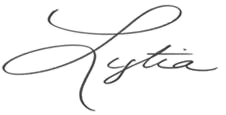 Established in 1996, Brown, Geiger & Associates is a multi-faceted firm with extensive expertise in matters involving matrimonial, family and juvenile law. 
Possessing an array of personal and professional acquirements our expert staff is ideally suited to meet your legal needs.
Our Mission …
At Brown, Geiger & Associates we take the time to get to know our clients, assess their needs and provide the expert advice required to achieve their legal goals. We take pride in helping our clients navigate a sometimes bewildering legal system and are rewarded by our clients' satisfaction. We attribute our firm's success to following a few basic principles:
We provide our clients with a wide range of essential services for every stage of life.
We will be thorough, honest, consistent and zealous in our advocacy.
We will deliver superior services at a fair price.
This is who we are.
Alimony →
Child Custody →
Legitimation →
Prenuptial Contracts →
Adoptions →
School Tribunals →
Child Support →
How we can help…

You've been served with divorce paperwork, and you weren't even aware that your spouse was considering filing. What do you do next? Our attorneys will walk you through the divorce process – custody, visitation, child support, alimony, distribution of assets and debts – and help you decide what is in your best interests.   Divorce is stressful and sometimes you need professional assistance to help you through the process. That's why we have counselors available for referral.

How we can help…

Often times in contested custody disputes, parents forget that they're not the only family members being affected.  A Guardian ad Litem can help the children understand that they too have a voice in the pending action, narrow the focus to those issues that directly affect them, and assist the court in its decision regarding the children's best interests.

How we can help…

You divorced out-of-state and now must file a contempt against a former spouse currently residing in Georgia? Our firm can register your divorce decree and in so doing give Georgia courts the authority to hear your contempt action and provide you the relief you seek.

How we can help…

You have a family member who's having difficulty managing their personal and/or financial affairs due to an existing health condition.  We can help by establishing a guardianship and/or conservatorship  which wil make caring for you loved one less stressful and less worrisome.

How we can help…

You have a child out of wedlock. Shortly after the child's born, the mother refuses to allow you to see the baby.   We can help you to establish your paternal rights and ensure that you have the opportunity to share the parental relationship you deserve with your child.
LATEST NEWS & TESTIMONIALS

"Attorney Brown handled my case with diligence and compassion all the way to the end."

"Attorney Brown handled my case with diligence and compassion all the way to the end. Her knowledge on Georgia's custody law made my matter stress-free which gave me peace of mind during this time. Her communication and answers were always honest and helpful, I never felt 'in the dark' or neglected. Attorney Brown and her team provided such a caring service, I am satisfied with my outcome."
"I could not imagine seeing this from start to finish without the help of Brown, Geiger & Associates!"

"Attorney Brown and her office helped me navigate a very contentious case. Before retaining her, it often felt like I was drowning in the never ending process. I felt calm and reassured throughout our entire time together. Things were explained to me in great detail, and I felt like Attorney Brown was always very transparent with me. My child was always considered in every decision that was made. Attorney Brown advocated for me and encouraged me to continue to try to develop a healthy co-parenting relationship. I could not imagine seeing this from start to finish without the help of Brown, Geiger, & Associates! I would recommend them 100 times over."
"... there was no doubt that she would win my case. "

"Attorney Gaillard did an excellent job representing me. Attorney Gaillard is very kind, thoughtful, respectful and persistent. Despite a few setbacks with the case itself, she was on top of the case and did everything she could to help me. She ran through multiple sample questions and scenarios to help me prepare for the hearing, for which I was very grateful. She made sure she did everything she could to ease my apprehension and make me feel as comfortable as possible. With all the time and effort she put in, there was no doubt that she would win my case. I am very pleased with the service I received from Attorney Gaillard and Brown, Geiger & Associates. Thank you for everything!"
"...well known for her stellar reputation and professionalism."

"If you are looking for a good divorce attorney, you need to contact Lytia Brown of Brown, Geiger and Associates. She is the best divorce attorney in Georgia, and she is well known for her stellar reputation and professionalism. Lytia helped me through a difficult, emotional time when I needed her the most. That's Lytia. Believe me, you will not be disappointed."
"Hands down, one of the best family law attorney's in the southeast."

"Hands down, one of the best family law attorney's in the southeast. Ms. Brown & her team were very professional from start to finish. She worked very hard on my case for a custody battle in which her assertive strategy led to winning the case. Her warm persona, knowledge of law, & distinct strategies is why I highly recommend her. Consider Brown-Geiger Associates before you call anyone else!"
"... personable and still about their business... "

"I cannot state how pleased I was with services I received while working alongside Brown, Geiger & Associates. Attorney Brown assisted me on an overdue legitimization process and made sure I knew all of my parental rights and how to go about the situation. Not only did she make sure all was well and secure on my end, but also helped both parties seek all of their personal needs as the case concluded. If you are looking for someone who is personable and still about their business, look for Attorney Brown."
I can't thank you enough.

"This storm of being stuck in a dead end marriage hovered over my head for almost 7 years. I was emotional stuck. I couldn't move on with anyone else due to this. I didn't even feel comfortable posting on social media due to the affiliation with my x-wife. I missed so many life changing events due to being stuck under this storm. I didn't want to go at it alone I knew I needed help. Attorney Gilliard was the light that broke through that storm for me. Seven years is a long time so being glad to see her is an understatement. Thank you so much. I have a new lease on life and also able to move forward with my life. I can't thank you enough."
"... outstanding job ..."

"I had the pleasure of working with Attorney Lytia Brown for my divorce process. Attorney Brown and staff were always very professional and gave me the best legal advice while handling my case which gave me peace of mind during a difficult time. Attorney Brown and staff made me feel like a priority and always treated me and my family with kindness, patience and respect. During a really busy period for the firm, I had the pleasure of working with Attorney Jamila Fair. On very short notice, Attorney Fair was very knowledgeable of my case and again handled my proceedings with professionalism and empathy. Thank you to Attorney Brown and staff for the outstanding job you did for my divorce."
"... world-class support and guidance ... "

"Lytia Brown is a great attorney with an in-depth knowledge of the complexities of the law and how she can help ensure you get the best outcome. She helped me to navigate through a very difficult situation and provided me with world-class support and guidance along the way. I appreciate her efforts in helping me to gain a successful end result."
"... kind, knowledgeable, and responsive."

"Attorney Lytia Brown handled my divorce and custody case about a year ago. She took me on as a new client with very little notice and information. She was kind, knowledgeable, and responsive. She helped me understand the legal aspects of my case and gave me legal advice, but she always respected my decisions. She also discussed all the questions I posed and gave me the pros and cons of scenarios I was presented with or considering. Thank you, Lytia!"
"... she's the attorney for you."

"I used Lytia's [Brown] services for a custody issue that was non-traditional. Though the matter was contested, she was able to help me navigate the process efficiently and expertly. My family's best interests were always at the forefront of her advocacy. She is knowledgeable and has considerable experience. If you are interested in solution oriented advocacy, she is the attorney for you."
"Highly Recommended!"

"I was very impressed with the level of service I received from Attorney Royce Bluitt. She explained everything in a simple manner and truly showed that she had my best interest at heart. There was never a time when I felt she would allow anything to fall through the cracks as she was very thorough regarding my case. All communication was clear and she was easily accessible. When we were in court or on the phone, I could tell she was truly focused on my son and I. Her caring manner, focus and attention to detail led me to believe she cared for more than just the case, she cared for us too."
"...interest[ed] not only in my case, but in my life."

"I came to Attorney [Lytia] Brown for help with my divorce in 2009. She took an interest not only in my case, but in my life. She was there every step of the way. About a year after my divorce finalized, I called upon her law firm for help with custody issues. Once again, she was there every step of the way. I was very satisfied with the attention and time dedicated to my cases. If you are ever going through a divorce or custody issues I would highly recommend Brown, Geiger & Associates!"
"...LOVE THEM!"

"I had the pleasure of working with Royce Bluitt from Brown, Geiger & Asssociates in 2014 regarding my divorce. I came to them in search of someone to help me through my divorce process. I was a homeschooling mom and very scared to find someone that would have my best interest at hand, understand where I was coming from and help me and my children. I could not have asked for a better firm then Brown, Geiger and Associates, not only did they do everything possible to help me but they also put the children as a top priority. They were always on top of everything and willing to help whenever they could. They worked as a team to fight for me and what I deserved. I highly recommend this firm for any matter and I will continue to use them in the future! LOVE THEM!"
"... her honesty was priceless."

"I had the opportunity to have Ms. Royce [Bluitt] represent me during my divorce process. What was impressive about her, was the level of passion she invested in the case. Every time I talked to her she listened and always treated me as if I was the only client she dedicated her time to. Her communications were timely, her professional ethic was admirable, and her honesty was priceless."
Lytia Brown
Founder & Attorney
Biography

As a wife and mother of two, Attorney Brown knows the trials and tribulations of trying to maintain a wholesome and happy home life while meeting the demands of life away from home. However, sometimes life has a way of thwarting our best efforts in this regard and as a result, we find ourselves in need of expert assistance. Whether that assistance is in the form of rescuing a wayward child from some legal entanglement or liberating a distraught husband or wife from a failed marriage; Attorney Brown will provide the expert assistance you need. Since 1996, she has helped countless families resolve such legal dilemmas.

Attorney Brown graduated from Denver University Law School in 1995 with an emphasis in Public Interest Law and became barred by the State of Georgia in October that same year. After graduation she returned to Georgia and began her legal career as Staff Attorney for Chief Judge Sanford Jones in the Fulton County Juvenile Court. By the end of 1996 she had begun a private practice which focused primarily on family law matters. Currently, in addition to her family law practice, Atty. Brown also serves as a Guardian ad Litem for contested custody cases and as a Special Assistant Attorney General for the Georgia Department of Human Services.

Amongst her list of accomplishments, she takes pride in being one of the few recipients of the Child Advocate Award presented by the Young Lawyers Division, Juvenile Law Committee of the State Bar of Georgia. This award highlights her focus and concern for the families she serves within the Juvenile court system. But her advocacy is not limited to the courtroom. On the contrary, as a Fulton County Juvenile Model Court Stakeholder, she and fellow members are committed to creating a more efficient and responsive Juvenile Court system. She is also a strong advocate of social and environmental causes. As a proud member/donor of organizations like Habitat for Humanity, Literacy Action, and Union of Concerned Scientists Atty. Brown continues to exemplify the spirit of community service that has been such an important part of her life, both professionally and personally. Atty. Brown's legal expertise and her dedication to clients and community alike have made her one of the most respected Juvenile Law attorneys and one of the premier Family Law attorneys in the Atlanta metropolitan area.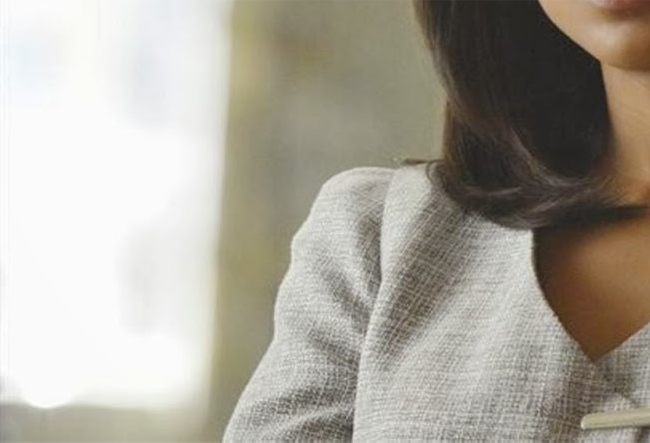 Joshlynn McKeller
Attorney
Biography

Ms. McKeller graduated in 2014 from Florida Coastal School of Law in Jacksonville, Florida and was admitted to the Georgia Bar in 2015.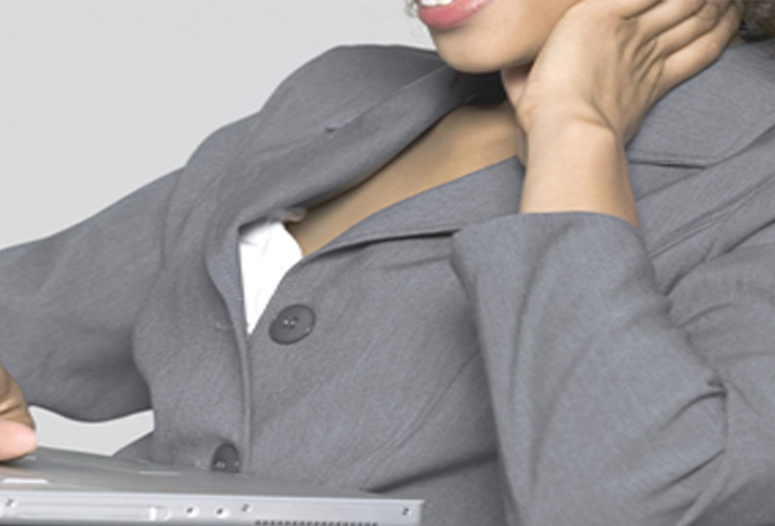 Evita Gaillard
Attorney
Biography

Associate Attorney Evita L. Gaillard specializes in Family Law cases consisting of Divorce, Child Custody, Child Support, Legitimation, Alimony, and Property Settlements. She also serves as an Associate Special Assistant Attorney General representing both the Fulton County's Division of Family and Children Services (in cases involving Child Dependency and Child Abuse Registry appeals), and the Office of Inspector General's Electronic Benefits Transfer Unit (in cases involving EBT fraud). And for those seeking an alternative to court she is also a Georgia Court Registered Mediator.

Attorney Gaillard has an extensive and varied background providing her clients with valuable insight on a wide array of legal matters. As an Administrative Hearing Officer/Judge with the Georgia Department of Labor Unemployment Insurance Appeals Tribunal she presided over 4,000+ appeals. As a private attorney she has experience in Bankruptcy, Social Security as well as Criminal Law. Before entering private practice, Attorney Gaillard served with the U.S. Dept. of Housing and Urban Development where she reviewed foreclosure auctions and bids for commercial properties valued at over $2,000,000.

Mrs. Gaillard is active both socially and professionally in and around the community. She is a proud member of GABWA (GA Assoc. of Black Women Attorneys) as well as Delta Theta Phi Law Fraternity. She also advocates for the homeless via her church's feed and clothe the hungry outreach programs. While working and residing in Michigan, she volunteered her time and interest in programs such as Service for Soldiers and Homeless Assistance Prevention Project. She also served as a Domestic Violence Advocate where she focused primarily on assisting victims in domestic violence cases prosecuted by the Ingham County District Attorney's office.

Atty. Gaillard earned her BA from Howard University in Washington, DC and her Juris Doctorate from Western Michigan University Cooley Law School in Lansing.
REQUEST A FREE PHONE CONSULT
Fill out the form below to receive a free and confidential initial consultation.